6 Business Ideas in Nigeria to Start with Little Capital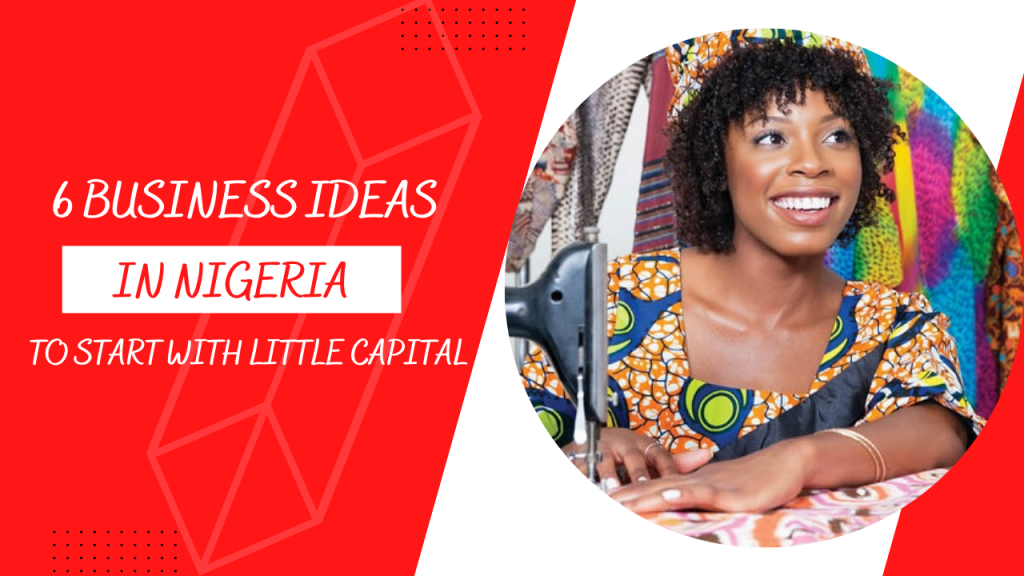 Are you looking for business ideas in Nigeria to start with little capital? If YES, then this post is for you. In this article, we will discussing some business ideas that requires little startup capital. So, if you are ready, let's get started
Nigeria is a country blessed with a lot of natural resources which makes it possible for many business opportunities to thrive. Despite this, however, unemployment is high and most people are still living below the poverty line.
We've put together a list of businesses that are low capital intensive but have high growth potential. So whatever your skillset or interests may be, there's an opportunity out there for you! Check out these business ideas and get started on building your Nigerian dream empire today.
Low Capital Business Ideas In Nigeria To Start
Mobile phone Accessories stores

Foodstuff  Shop

Tailoring

Car wash Business

Barbershop

Drycleaning Services
1. Mobile phone and accessories store

Do you know that an average phone accessory you buy in Nigeria is being sold to you at twice if not triple the cost price?
mobile phones have become part of our lives, a necessity to ease day-to-day communication, and others have taken it further with an added level of obsession with their phones. they have become what clothes and shoes are to the fashion world. while some use their phone as a simple communication tool, others have turned it into a veritable fashion accessory, using it to make statements about who they are and what they believe in.
for the latter group, their phones are not just a means of communication, but also a way to express themselves and their style. they are always on the lookout for the latest trends in phone accessories and are willing to spend a pretty penny to get their hands on the newest and coolest pouch, Earpieces, chargers, Screen guards, cases, etc.
fortunately for you as an entrepreneur, that's where you come in with strategic locations to fill these demands.
2. Foodstuff  Shop

foodstuff is arguably one of the best business idea to start in Nigeria now because the rate at which people consume foodstuff now is very high and the demand keeps increasing by the day. It is a business that can be started with little or no capital and it is a highly profitable business.
foodstuff selling is one lucrative business I know for sure because people will always come to you for it and the more you sell, the more money you make. And it will save you and your family tonnes of money from food consumption costs.
Another good thing about foodstuff selling is that it can be done anywhere, in a shop, at the roadside, or even in your house. It is a very easy business to do and it does not require any special skills or training.
All you need do is look out for big food items markets around you and approach the seller of garri, rice, beans, sugar, Semovita, wheat flour, vegetable oil, pounded yam flour, tomatoes paste and other foodstuffs to buy from them in large quantity at a wholesale price which you can resell at your shop or roadside at a reasonable price and make your profit.
3. Tailoring/Sewing Business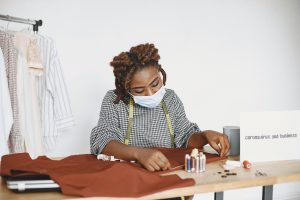 One Business Idea in Nigeria with little capital is a tailoring or sewing business. you can learn through the help of youtube videos and other resources how to cut and sew clothes. you can also take a course at a tailoring school. Once you have learned the basics of sewing, you can start making clothes for yourself, friends and family. Don't worry about perfection, you will get better by constantly sewing every day.
This type of business can be run from home, and all you need is a sewing machine and some basic supplies. You can make clothes for men, women, and children, as well as other items like curtains and bedding, and bags. As you get started, you can promote your business by word of mouth or through social media. You can also set up a stall at local markets or fairs.
4. Car Wash Business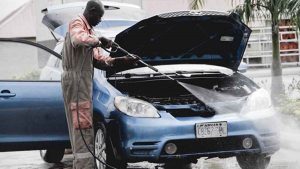 The Car wash business in Nigeria is lucrative and profitable. to start a car wash business in Nigeria with little capital. First, you need to find a good location for your car wash business. The location should be easily accessible to your potential customers.
This could be near a busy intersection or a residential area. Second, you need access to the water supply, purchase pressure washers, and a few necessary supplies like buckets, liquid soap, detergent, etc, and you are all set!
To attract customers, you can offer a discount for the first wash. You can also put up flyers in the local area to promote your business. Car washes are usually busy on weekends, so make sure to staff accordingly.
With a little hard work and dedication, your car wash business will be up and running in no time.
5. Barber Shop

Starting a barbershop in Nigeria is one cool way to make money. The business can be quite profitable, as there is always a demand for haircuts and other grooming services.
you will need a few months of training to learn the ropes of the trade. But once you have mastered the skills, you will be able to start your shop and begin making money.
To get started, you will need to find a good location for your shop. It should be in a busy area where there is a lot of foot traffic. This will ensure that you always 
have customers. You will also need to get the necessary equipment, such as chairs, clippers, and scissors.
Once you have everything set up, you can start advertising your business and attracting customers. Word of mouth is always the best form of advertising, so make sure that you let everyone know about your new barbershop. You can also put up flyers and posters in local businesses and promote your business on social media.
6. Drycleaning Services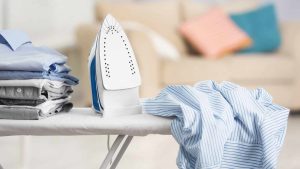 There are many reasons to start a dry cleaning business in Nigeria. The climate is perfect for this type of business, and there is a growing middle class that is increasingly interested in this type of service. Additionally, there is a lack of competition in the market, which means that there is good potential for profitability.
When considering starting a dry cleaning business in Nigeria, there are a few things you should keep in mind. First, you will need to find a good location. Look for a place that is easily accessible and has plenty of foot traffic. Second, you will need to create a business plan. This will help you determine your start-up costs, as well as how you will promote and grow your business. Finally, make sure you are familiar with the dry cleaning process. This will help you provide a high-quality service to your customers.
If you are looking for a Business Ideas in Nigeria with good potential and low start-up costs, then starting a dry cleaning business in Nigeria is a great option. With a little planning and research, you can be on your way to success in this growing market.
Conclusion
 Nigerian businesses are faced with numerous challenges, but with creativity, hard work, and a bit of luck, you can overcome these hurdles to build a successful business. These businesses we've highlighted in this post are just a few examples that can be started with little capital. If you have an idea for a business, do your research, make a plan and go for it. With the proper planning and execution, your small business can grow into something amazing.
What type of business are you most interested in starting?
Let me know with a comment below!