Buhari go carry 2023 budget gives National Assembly for Friday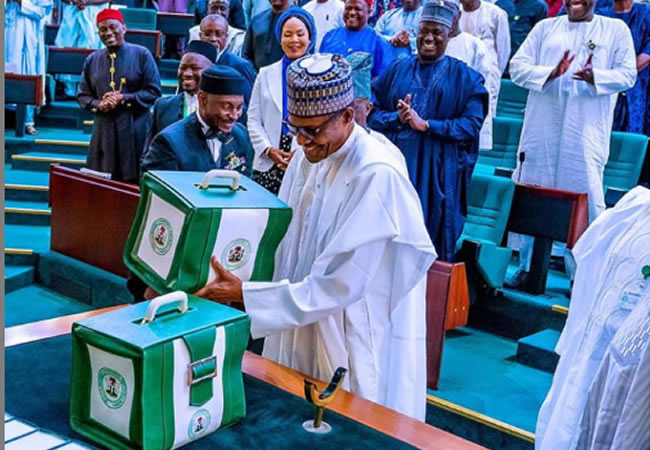 Buhari go finally carry the 2023 budget gives the national assembly this Friday, if last minute change no scatter the plan again.
According wetin analyst think say go happen, 2023 budget go likely follow some key benchmarks. The oil benchmark dey estimated at $70, crude oil production – 1.69mbpd, exchange rate – N435.57/$; Inflation rate – 17.16 per cent, while the Growth rate was pegged at 3.75 per cent from a revised projection of 3.55% for the year 2022.
"Growth go fit dey 3.30% in 2024 before picking up to 3.46% in 2025.
Federal Government had proposed two options for the National Assembly to consider for the 2023 budget. According to the Minister of Finance and National Planning, Dr Zainab Ahmed talk. First case go be say may the government spend N12.41 trillion in 2023 or may dem spend N11.30 trillion, which is 5.01 per cent of the estimated GDP.
Full tori dey inside tribune online. Click to read the full tori….READ MORE