UNGA77: As Buhari administration borrow more money, dem want cancel to debt.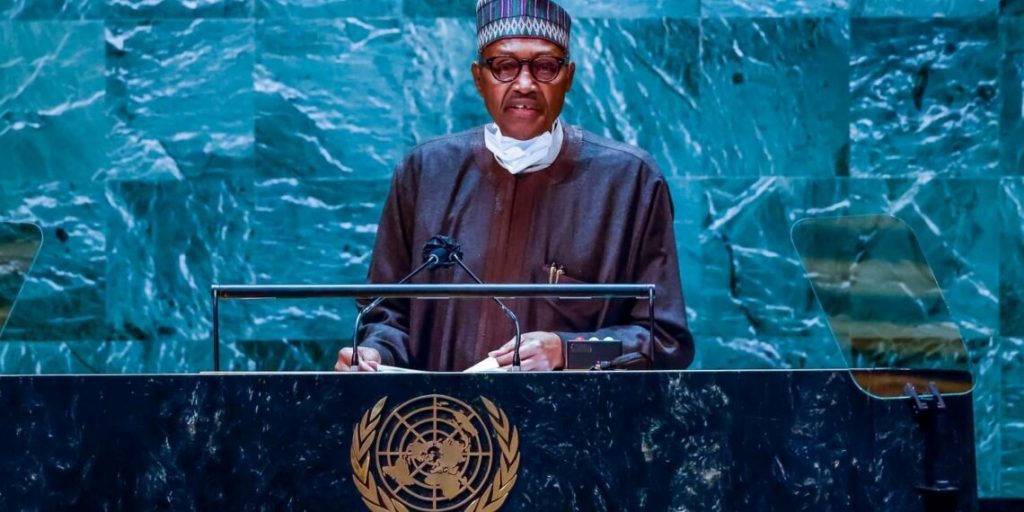 Naija President, Muhammadu Buhari, on Wednesday for the United Nations General Assembly call for the cancellation of debts wey  developing countries dey owe.
He note am say plenty of the developing countries dey face different challenges. The oyibo wey hin use talk am be say, the challenges dey with a "debilitating chokehold on their fiscal space.
YOU STILL FIT ENJOY: Forex Scarcity: Banks don Suspend International Transactions for Naira Debit Cards
So dem need to address the burden of unsustainable external debt with  global commitment to the expansion and extension of the Debt Service Suspension Initiative for  countries wey dey face fiscal and liquidity challenges as well as outright cancellation for countries wey dey face more of the challenges."
Although Mr Buhari no talk the details of hin debt cancellation proposal,e be like say e dey n interest of hin administration as hin deputy, Yemi Osinbajo, bin make the same proposal when hin visit  US
You fit CLICK HERE enjoy more of the tori.