Church members kill Oro worshipper for Lagos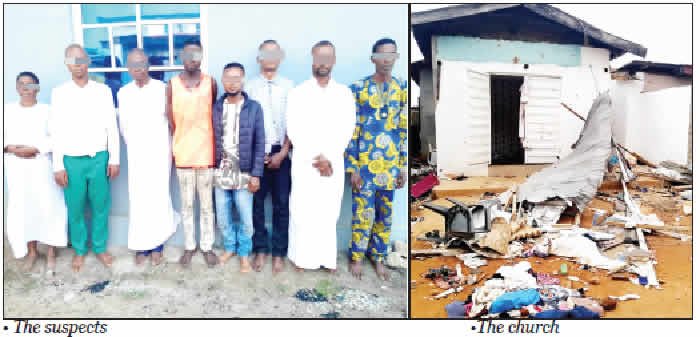 Serious gbege shele for Oko-Oba Area inside Lagos as people wey dey worship Oro a traditional deity for Yoruba land and worshippers at the Truth and The Spirit Prophetic Church clash as the two dey do night vigil.
According to the informate wey we gathered, as the Oro worshippers see say the church people dey do night vigil, dem go meet the prophetess, Mercy Okocha, warn am say make dem stop the vigil and remain inside.
E be like say that warning con vex the people as dem dey reason am who dem be, to say make dem stop the night vigil because say dem dey do Oro, before we know wetin dey play, katakata don burst for the area. As the Oro people stood their grand say dem must to stop, na him one church member carry coconut break for one Akeem head and as Yoruba proverb talk, no be person dem coconut for him head for chop inside. Na so Akeem take go enter kiakia bus go join his ancestors for where dem dey.
The full tori tanda berekete inside punch…. sit don well enjoy the full tori. Click the read more button READ MORE