Fact checks: ASUU don go minimum of 1,095 days Strike from 2009 to 2022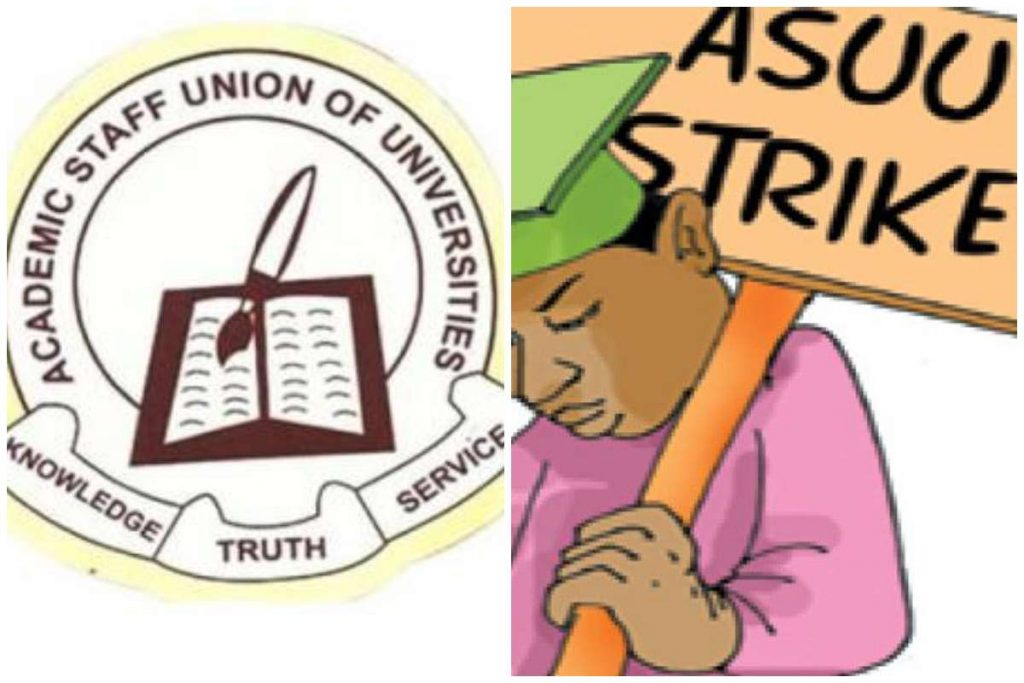 2009 ASUU Strike
For 2009, ASUU bin go on four-month months strike on top 2007 agreement wey government no gree implement on top budgetary allocation to fund education system in Nigeria.
 2010 ASUU Strike
For 2010 ASUU bin go another indefinite strike in July 2010 wey last for over five months on top the same matter for 2009 strike action.
2011 ASUU Strike
For 2011 again, ASUU bin go another strike still 2009 agreement wey Government no gree  meet na why di union bin go on a 59-day strike.
2013 ASUU Strike
University lecturers bin go on another six month strike as dem demand for increase in the age wey lecturers suppose retired from work from 65-70. Also, dem still dey demand for increment in government allocation on education from 15% – 20% of the country annual budget.
2014 ASUU Strike
ASUU launch another One-week warning strike for Nigerian government to implement the 2009 agreement and one MoU wey dem reach for 2013.
2017 ASUU Strike
For 2017 ASUU go another 36 days warning strike on to say government fail to implement agreement from the previous year, them later call of the strike after both ASUU and FG sign MoU in September 2017.
2018 ASUU Strike
For 2018 ASUU enter another three-month strike on top poor funding of education and increment of school fees wey government bin plan.
2020 ASUU Strike
For 2020 ASUU vex enter another nine-month strike on to say government no gree pay allowances to lecturers wey no enroll under di government payroll system, wey ASUU bin want replace with their own.
2022 ASUU Strike
ASUU start another strike for February 14, wey don enter 183 days as when the dey do this write-up on top ASUU and FG disagreement on Integrated Payroll and Personal Information System (IPPIS), and the University Transparency and Accountability Solution (UTAS) matter, join with some other related issues.