INSECURITY; thy Lord be for us who fit be against us-Buhati to Nigerians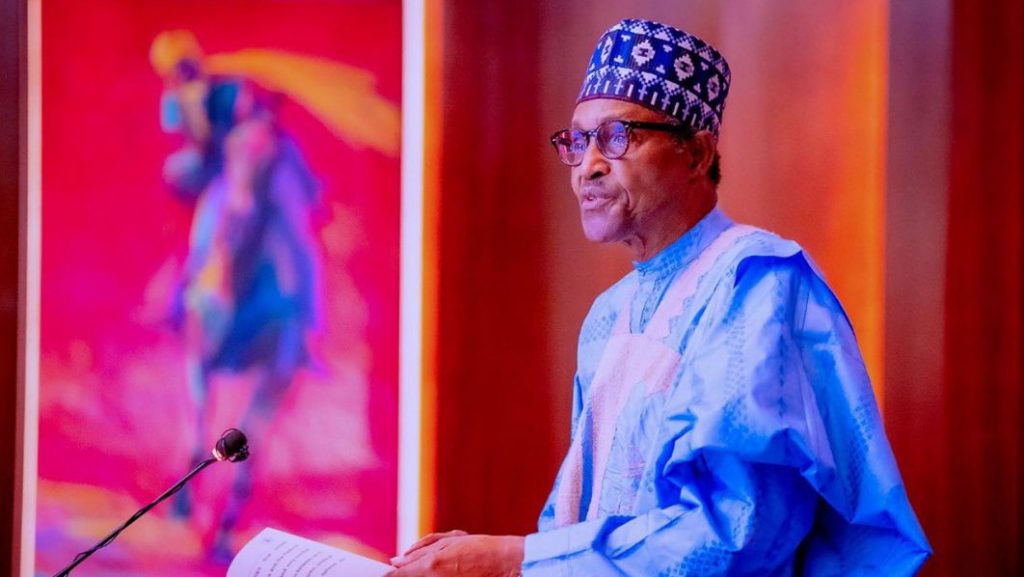 Nigerian President Muhammadu Buhari on Friday call all Nigerians to calm down say make dem no panic at all at all.Ontop security matter we dey safe 100%
Oga presido inside one of hin statement by his spokesperson Garba Shehu tell Nigeria's say make dem no fear say security forces dey vigilant at any time.
U FIT ALSO READ Buhari don come back From South Korea
"Him yarn dem say make dem remain calm. Di recent changes in travel advice from di US and UK governments on top terrorist threat attack na small thing to handle by Nigerian government
"Buhari tok say terrorist go attack Abuja fit be true or not but him dey assure enough security measures aroumd di whole of FCT big time.No shaking..
Oga Presido don assure Nigerians say dia safety remains di highest priority of di government,although security threats matter are real and he don dey Nigeria for a long while,
But lhim dey assure dem say di military, police and other security agencies no sleep at all dem self dey readi to deal with anything concerning di safety of Nigerians..
Buhari don commend di military and other security agencies well done for the recent turn around in di nation security matter.
To rea di full tori CLICKHERE