No dey call me Spare Tyre, I be Co-pilot – Osinbajo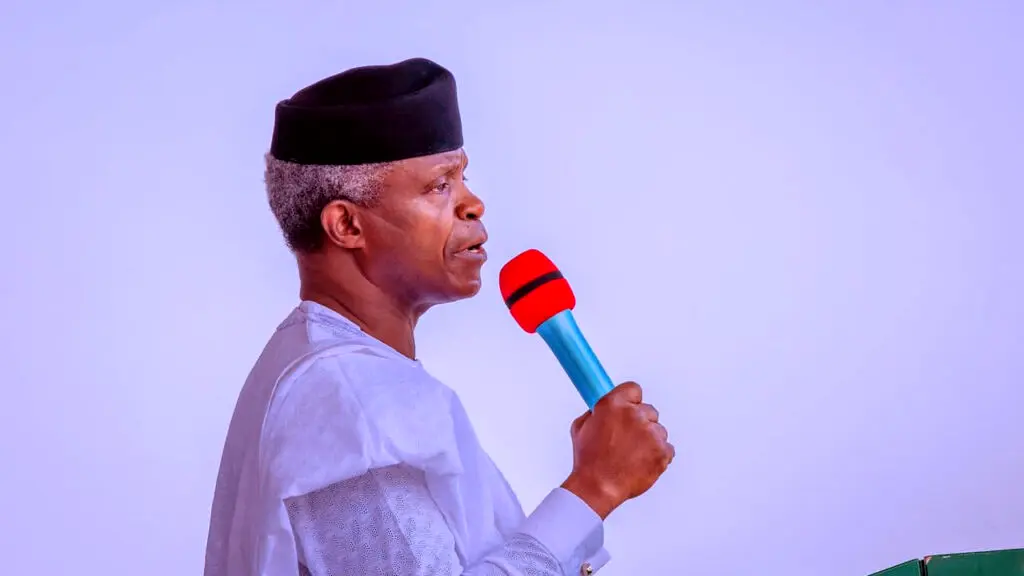 Vice President Yemi Osinbajo don correct those wey dey like refer to him as has President spare Tyre, he say that name no make sense at all, he is not a spare Tyre, him na co-pilot to the President.
Osinbajo yarn this matter for one book launch for Abuja, 'Deputizing and Governance in Nigeria', authored by Governor Abdullahi Ganduje yesterday in Abuja.
As he talk how this name be for him body, he explain the different between a how spare Tyre dey support and how co-pilot dey support too and reason wey make him prefer say may people dey refer to Vice -President as Co-pilot and not spare Tyre.
Osinbajo, yarn say "imagine a commercial flight wey carry people inside, captain dey there, and deputy.
As humans, nobody fit focus for several hours without some kind of distraction. The captain fit get running stomach and may wan use the toilet, e go better say the co-pilot too sabi fly plane well well if not, lives of people wey dey inside plane dey at risk.
So, e go better say may the deputy pilot dey good just like the Captain, na wetin fit guarantee safety be that.