Fury don Issue Warning To Cristiano Ronaldo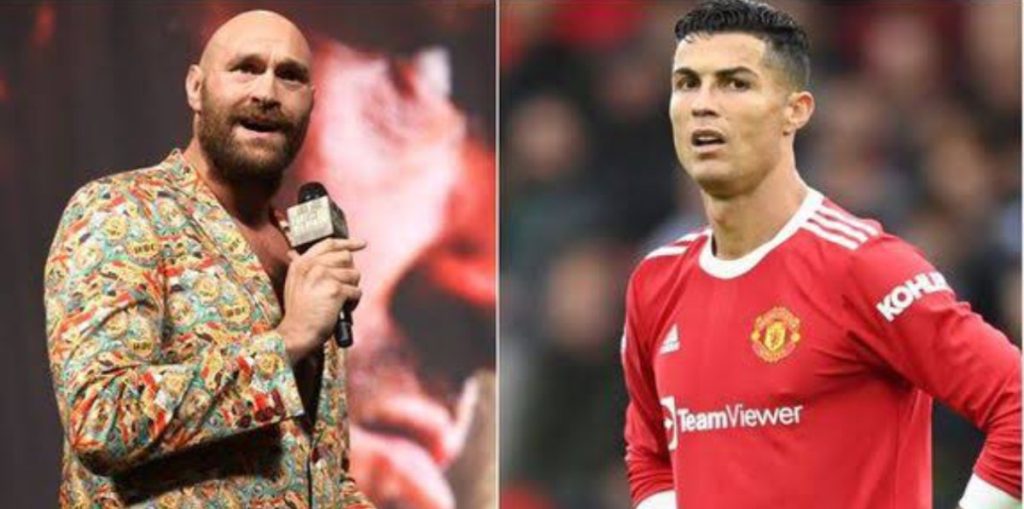 World Boxing Council (WBC) heavyweight champion Tyson Fury don warn Cristiano Ronaldo say time waits for no man make di Portugal star use hin head.
Fury, who also bi fan of Manchester United, don compare Ronaldo to Wladimir Klitschko at di end of hin Ukrainian boxing career.
U FIT ALSO READ Qatar2022: Portugal no fit stop Morocco to reach Semi final – Regragui
Hin tok say dey don dey drop Ronaldo to bench in recent times for both Manchester United and Portugal team recently against Switzerland in di round of 16 for di 2022 World Cup for qatar.wetin dat one mean to ronaldo?
Fury yarn talkSport say hin believe say beating Klitschko for 2015 for bi di most 'Everest' of hin career but hin con admit other factors such as age becos as a sportman age self go tell for your career.
Hin tok say " dis sport game no bi about how much you take beta pass somebody or how persin take beta pass you, a lot of dis things has to do with your natural stuff, like age, and at 39-years old you no fit get dat strength like bifore again whether you like am or not.
Fury tok say If you look at Cristiano Ronaldo, hin bi 37 years old, hin get access to di best doctors, di best physiotherapists, hin dey live hin life like egg but still yet old age don tell on hin career.
Tyson tok say " wen it comes to age factor, age no dey wait for anybody, no matter how much you don live on earth,Whether you never drink alchohol or take hard drugs for your life, no matter who you be, old age go surely get you eventually."
To read di full tori CLICKHERE