Interbank lending don drop by 2.55% to N25.4trn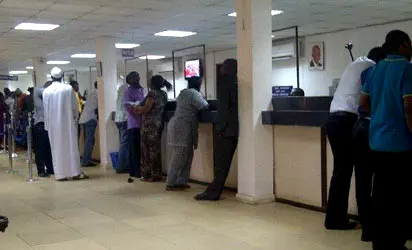 Interbank (bank-to-bank) lending transactions for di money market reduce to N25.4 trillion for di first half of di year, H1'22, about 2.5 percent Year-on-Year, YoY, from N26.1 trillion for di corresponding period of 2021, H'21.
This update dey for di just released Central Bank of Nigeria, CBN, Financial Market Half Year Activity report.
YOU GO LIKE READ: Tips to Maintain a Good Relationship with Your Customers
Banks dey borrow money from themselves through di interbank money market to meet short-term liquidity needs. Most of di borrowings for di market get Open Buy Back, OBB, or collateralized lending where bank go use dia assets for financial instruments, mostly treasury bills, as collateral to borrow from another bank.
Dem dey use 'Call' or 'Unsecured' lending where di bank no go provide any form of collateral to borrow from another bank.
This tori dey inside Vanguard…READ MORE
For more news: WCEF wan organise studio event for Nigeria