Japa attitude among Nigerian doctors must stop – Mamora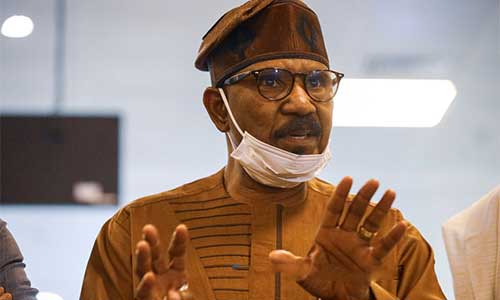 The Minister of Science, Technology and Innovation, Dr Adeleke Mamora, don yarn say the way doctors for naija dey japa for foreign must to end.
He yarn this talk Nah during a courtesy visit to his office by some members of the Nigeria Medical Association (MNA) led by its president, Dr Uche Ojinmah, for his office in Abuja on Friday.
The minister talk say, the federal government go everything necessary to to make sure say mass exodus of medical personnel, especially doctors, from the country end in earnest.
No be say we go carry rope tie them for ground or we use force them hold them make dem no leave Naij go obodo oyinbo, wey touch light the conditions of service of health workers with respect to their working tools and remuneration so as to encourage health workers, particularly doctors, in their profession. The full tori tanda Berekete inside tribune online…..oya now click the read more button the enjoy the full tori….READ MORE