Korea-Nigeria trade volume don increase to $2b in 2021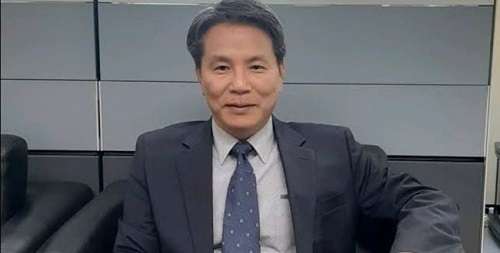 Korea-Nigeria trade volume don increase to $2b in 2021
The Ambassador of the Republic of Korea to Nigeria, Kim Young-chae, don put the trade volume between Nigeria and the Republic of Korea for $2billion last year after the COVID-19 pandemic.
For the media briefing, when the President of Korea-Africa Foundation (KAF) Lyeo Woon-Ki visit Nigeria, the Korean envoy announced say for the end of the second quarter of 2022, the volume of trade increase by 20 per cent or $1.6 billion.
You fit also enjoy this one: NNPC in 'locked pact' to supply Dangote refinery crude oil for 20 years.
The ambassador sef announce say plans dey ground wey go upgrade the agreement with Nigeria to involve the supply of military hardware as well as more investments for the education sector.
KAF President, Woon-Ki tok say the visit na to explore more areas of collaborations between Korea and Nigeria as dey wan positively promote the country and Africa when he return.
Woon-Ki say, among the places wey he visit when e dey Naija be, Nigerian Association of Chambers of Commerce, Industry, Mines and Agriculture (NACCIMA), Ministry of Trade and Investment and Nigeria Defence.
You fit go read more of the Korea-Nigeria tori, CLICK HERE