River's PDP tanda-gidigba for Wike's back on top Ayu removal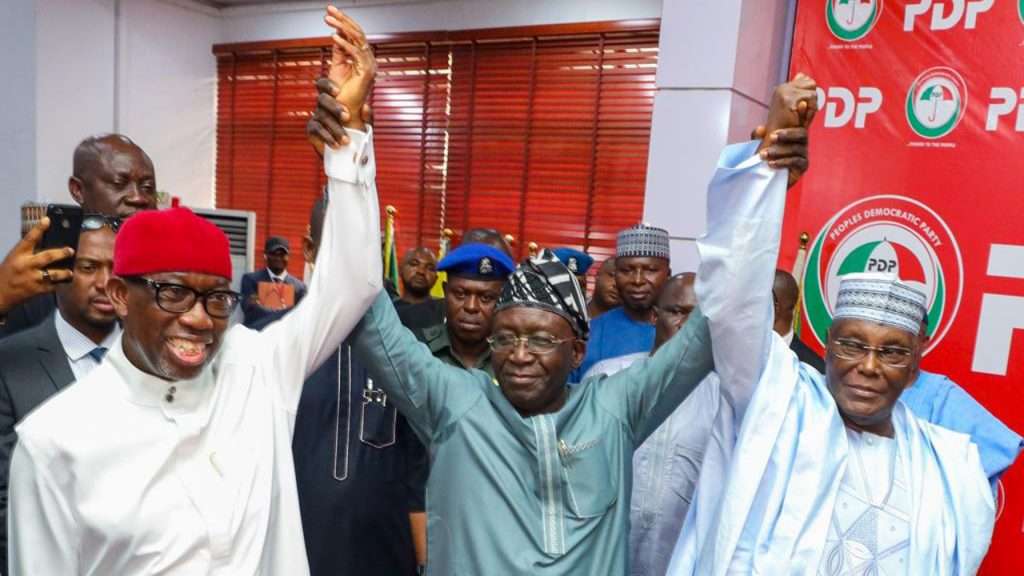 Song we dey commot for River's state PDP leaders mouth on top National Chairman position of the people's democratic party matter be say, Ayu must go, wey dey Wike's back, Ayu must go.
As the crisis wey dey rock the party dey enter different level every day, The People's Democratic Party (PDP) don vow say, we go tanda-gidigba for Wike side on this issue. Ayu must resign.
You fit still enjoy the article: How to make money online in Nigeria (2022)
According to the State Publicity Secretary, Tambari Sydney Gbara, he yarn say e dey unfortunate say some party bad belle people go chose to ignore provisions of the PDP constitution.
He wonder why some Senator like Lee Maeba wey be our own son too go dey support say may Ayu remain as the Chairman.
He add join am say,  "Governor Wike na the leader of PDP in Rivers State. Anywhere he stands, na there the party for Rivers to go stand.
The tori full ground inside The-Nation Online, click the read more button to enjoy the full tori READ MORE