Chop beta money inside Dangote one billion Naira Promo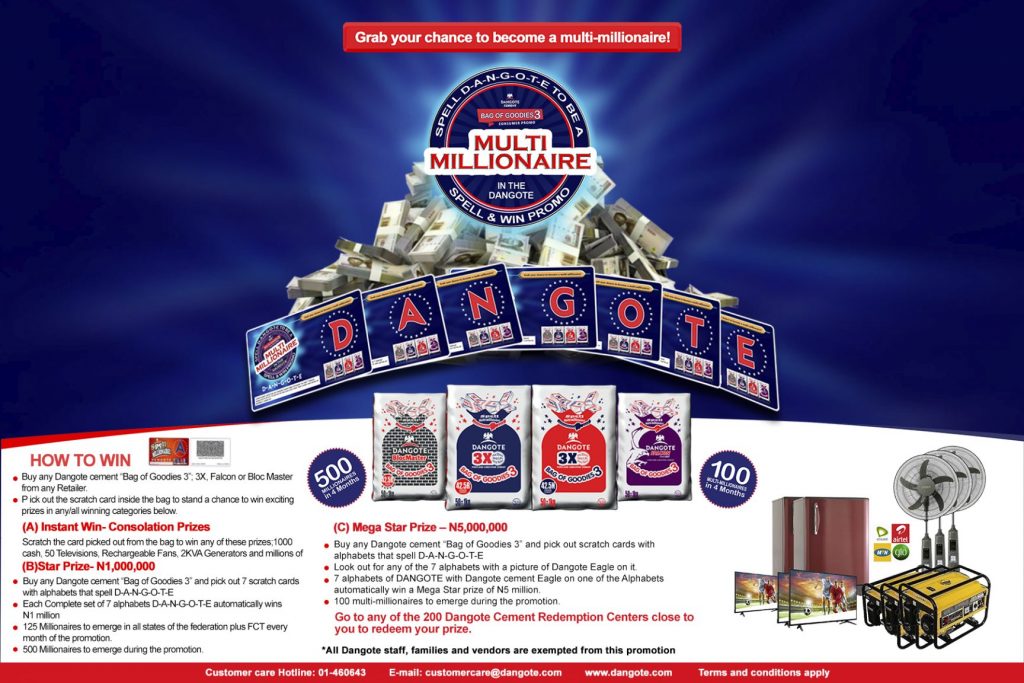 You know say you fit chop inside Dangote Cement Bag of Goodies 3 consumer promo? The promo according to the company National sales Director, Mrs Funmi Sanni, say the promo nah their way to tell their customers say, you are doing well as you people dey buy our cement.
As we dey talk so, some don dey cash out big time from the Bags of Goodies 3 Consumer Promo. For Ibadan Mrs Funmi, carry check give one Mr Shittu Ibitayo, Biliaminu Kehinde, and Adepegba Adekunle, three of them won one million Naira each. She add join am say, 500 customers go win one million Naira each, 100 customer go chop five million naira each and 32 million Naira of gifts don dey ground for chop chop in this season 3 Bags of goodies Promo by the giant in Africa when it comes to cement production.
"The promo go started on July 5, so make dey ready win better money for this one. You go like see how you fit take win? Oya, press the read more buttonREAD MORE