Me self dey cry on-top diesel price wey shoot-up – OBJ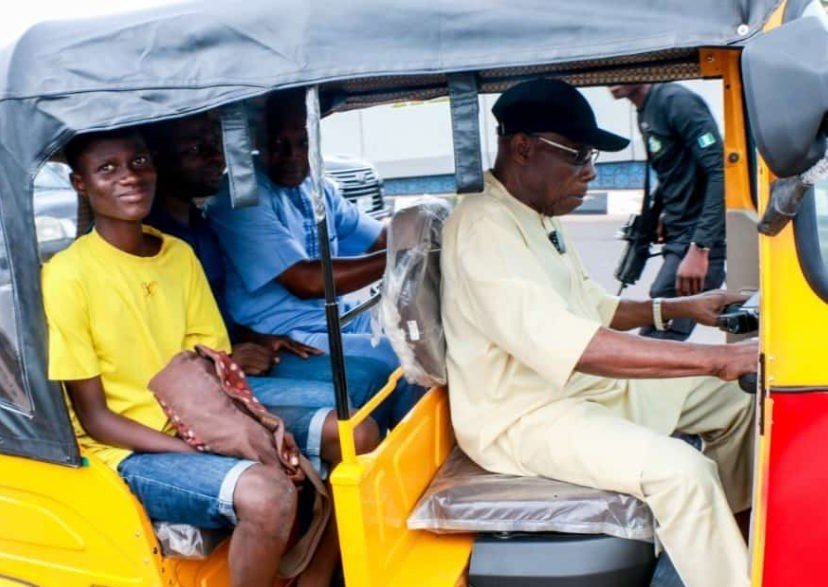 The rich also cry too, even OBJ dey cry on top diesel money wey go up like airplane wey no gree land. Former President, Chief Olusegun Aremu Obasanjo don yarn say, the wey diesel money shoot up dey seriously affect his fish business. Nah wetin him talk be that for his Residence for inside Abeokuta, on Tuesday, during a congress of the South-West Fish farmer Price Sustainability Group meeting. He add join am say, if care is taken fish farming business for Nigeria fit enter reverse or make the business die finish.
Obasanjo talk say, "The current price of diesel wey N800 per litre, production of a kilogramme of fish is N1,400. In order to make very marginal profit, farmers can't sell less than N1,500 as anything short of that amounts to outright loss.
Fish production go soon dey out of reach, if this wahala continu and then, people go dey produce fish outside Nigeria and dumping it here. people go kon dey  you jobless, poor and indigent. We want to sustain fish production and we must be able to take care of those who are going to eat and those of us who are producing."
Who get Buhari Number for hand oo, may we beg am small, maybe he go fit do something on-top the matter?  E don red….the full tori dey inside tribune online, press the read more button digest the whole talk from OBJREAD MORE