FG tok say 133 million Nigerian citizens dey live for poverty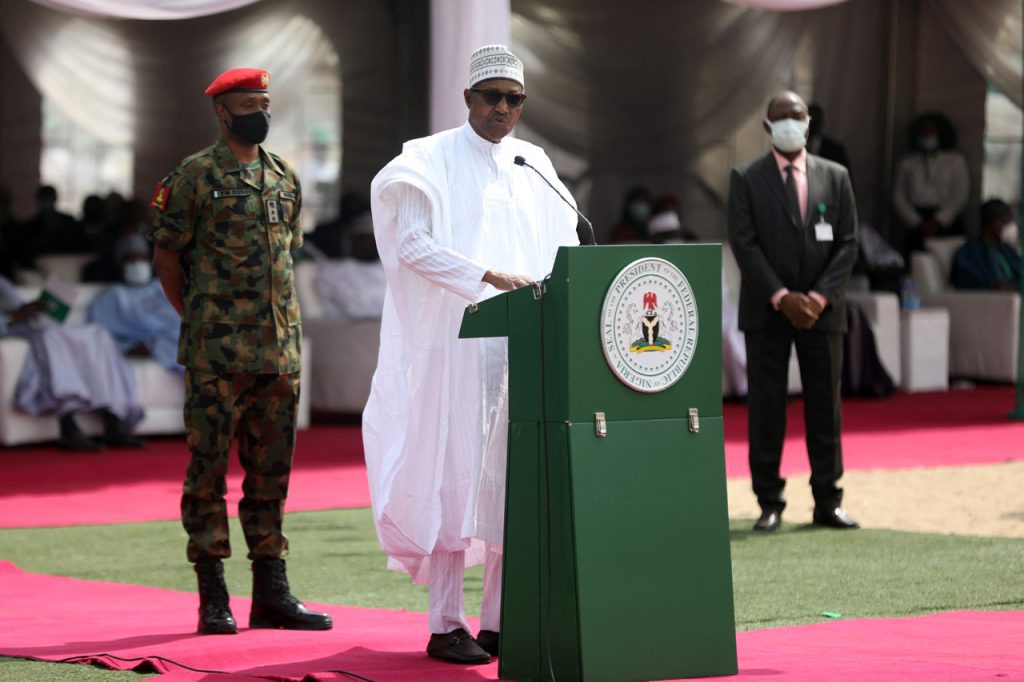 Di Nigerian government tok say di figure wen represent di population of pipol living in poverty according to survey conducted by National Bureau of Statistics (NBS), the National Social Safety-Nets Coordinating Office (NASSCO), the United Nations Development Programme (UNDP), the United Nations Children's Fund (UNICEF), and the Oxford Poverty and Human Development Initiative (OPHI).na 63 percent
Nigeria's Multidimensional Poverty Index (MPI) Survey wen bin launch for Abuja on Thursday with President Muhammadu Buhari represented bi hin chief of staff Prof. Ibrahim Gambari.
U FIT ALSO READ ICAN don list area of concern about Naira redesign
According to tori we hear say "over half of Nigeria population dey very poor and most of dem dey cook with wood or charcoal, rather than gas.
Most of dem no dey take part for national sanitation, no get time for better healthcare, no dey chop better food, and no dey live for better house."
Report yarn say most states. In Nigeria, 40.1% of di pipol dey poor according to di 2018/19 national monetary poverty line, and 63% dey very poor according to di National MPI 2022."
Di survey, wen bi tok say over 56,000 households across di 36 states of di Federation and di FCT, conducted beetwin November 2021 and February 2022, states wen get 65 per cent of poor pipol na, 86million and most of dem dey live for North, while di remaining 35 percent, na 47million and those ones dey live for South part of di countri.
Di survey identify Sokoto State as di state wen get highest rate of poverty across states, with 91 percent while Ondo state get di lowest percentage with 27 percent.
Dem release di report days after di NBS tok say Nigeria inflation bin stand for 21.09% since October 2022.
To read di full tori CLICKHERE