Rohingya: 'Una fit kpai us, but no send us go Myanmar'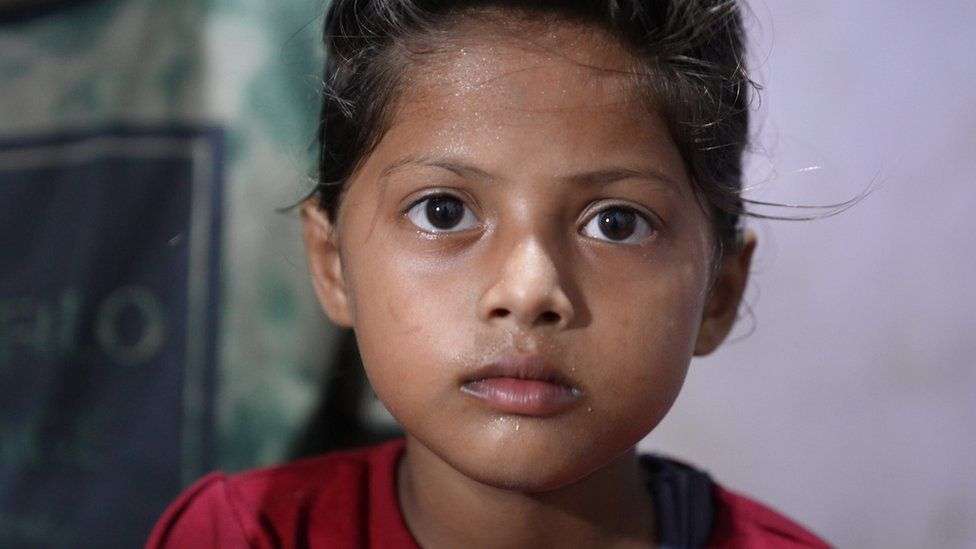 Rohingya: 'Kill us, but no send us go Myanmar'
Yasmin na one of those children wey no get chance to go school.
For the four years wey this pikin don dey life, things just dey any how for her. She no know wia she suppose go or no go.
Dem born this pikin as person wey no get house, she don cross  national borders and she dey fear to go her house because of fear of wetin dem fit do do her for there. Na for one camp for Bangladesh she dey so, she no wan go back to her village wey dey Myanmar.
At things dey now, na one kain dirty room for the capital of india wey dem dey call Delhi, na in be the girl house now.
You fit also enjoy this Article: Two pilots exchange blow inside plane wey dey road
Like hundreds of thousands of people for Rohingya – some group of people wey get different tradition and nation been follow dey Myanmar – Yasmin's mama and papa bin run comot for the country for year 2017 as dem wan escape one campaign of genocide wey the millitary bin launch.
Plenty people run comot go the neighboring country like Bangladesh and India, wia dem dey live now as people wey no get house and wey no wan go their country back.
If you wan see all the thing wey dey happen for this tori, make you CLICK HERE