Unbelievable things way don happun for World Cup history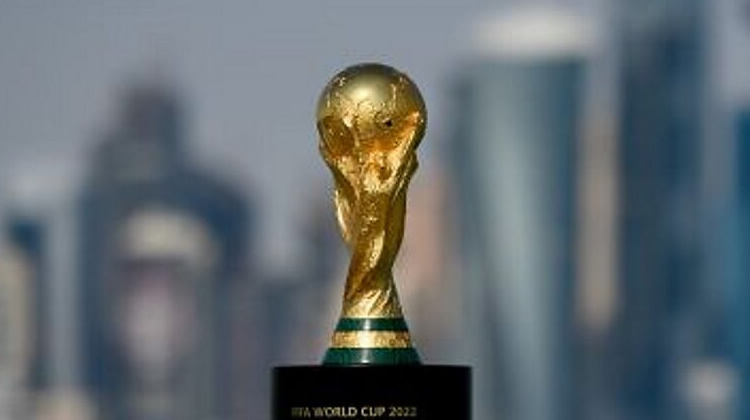 Saudi Arabia's beat Argentina for di 2022 FIFA World Cup on Tuesday for Qatar na one of di comeback and di latest on di list of unbeliveable things wen persin don see for idi history of World Cup.
Since di whole world dey watch, remarkable, and unforgettable moments created by teams wen dey participate for di World Cup, na so history of David and Goliath dey repeat himself for di tournament as dem dey set record dem dey breake record at di same time.
U FIT ALSO READ FIFA dey beg Qatar World Cup participants make dem 'focus on football'
Shocking and unbelievable things wen don sele for football history include
1. Argentina 1-2 Saudi Arabia (2022)
Argentina na one of di most favourite team to win dis 2022 World Cup for Qatar but saudi carry dia back put for ground for dia opening match as saudi Arabia defeat dem with 2-1
Although, the Copa America winners get greate players in di world on dia side, upon say de get di seven-time Ballon d'Or winner Lionel Messi, dey still struggle but as di case would be water pass gari for dem. Messi being score one penalty give dem but dey still later loose di match
Di Saudi Arabia side turn di game around immediately after di second half with Saleh Alshehri's 48 minute goal and Saleh Aldawsari's 53rd minute winning goal.
2. Senegal 1-0 France (2002)
For 2002 World Cup in Japan and South Korea, Roger Lemerre's France struggle to play without Zinedine Zidane for dia opening match despite say dem get enough talent wen full dia team with di like of Thierry Henry and Patrick Vieira,upon all those star dem still carry france knack dem for ground by defeating dem 1- 0.
3. Switzerland 1-0 Spain (2010)
Switzerland self show spain say football no bi by say i get plenty stars ooo,Football na game of who sabi use opportunity.
Upon di defeat Spain, no give up rather dem still focus on di other matches, as Andres Iniesta show himself to di world to clinch dia first-ever world title.
4. Republic of Ireland 1-0 Italy (1994)
Ireland try sote dem enter quarter-final of di Italia '90 way make dem to get level for international football map but di host country con later beat dem for di rematch wen dem no go ever forget for dia memory.
Jack Charlton don already get revenge for hin mind as dey play anoda match which Italy con let dem know say before Abraham,Jesus was.
Which con make Paolo Rossi turn one of di greatest individual player for hin World Cup performance, as hin score beta hat trick, to dump Brazil out wen con lead dem to glory in di final.
5. Cameroon 1-0 Argentina (1990)
Defending champion wen bi Argentina arrive for Italia '90 as dey don prepare to win a third title in 12 years and become only di third side to defend di World Cup.
Led by Diego Maradona, La Albiceleste wen con later lost to West Germany for final.
Cameroon defeat Argentina for Milan, as François Omam-Biyik score di late goal to make dem win.
But later di Valery Nepomnyashchy's side were knocked out by England, upon di defeat bi England cameroon still make African nations get level for di World Cup.
To read di full tori CLICKHERE